Access control systems are the electronic systems that are designed to control through a network and they should have an access to a network. Access Control System recognizes authenticates and authorizes entry of a person to enter into the premise thereby giving complete protection ensuring security with the system.
Access control system is one of the most common used system in electronic door control using a card or a magnetic stripe which can be accessed by swiping through a reader on the door. These access control systems are used for security purposes.
The areas or organizations which require high security use different types of access control systems like bio metric, RFID, door controllers and card readers etc. Each access point may be controlled individually as per the requirement of company or organizations where high security is necessary. Network security is also important, especially in a company which handles sensitive data.
Time and attendance is one area that is often ignored by businesses that are too focused on external growth. An outdated system that is difficult to use and lacks flexible options can have a negative impact on both future opportunities for growth and a company's current bottom line. True growth happens for businesses that are run by those who think about the big picture. While sales are important, business owners should realize that creating efficient systems that allow HR and other internal teams to run effectively is of equal importance.
ATPL can install and maintain Time Attendance System with the following features: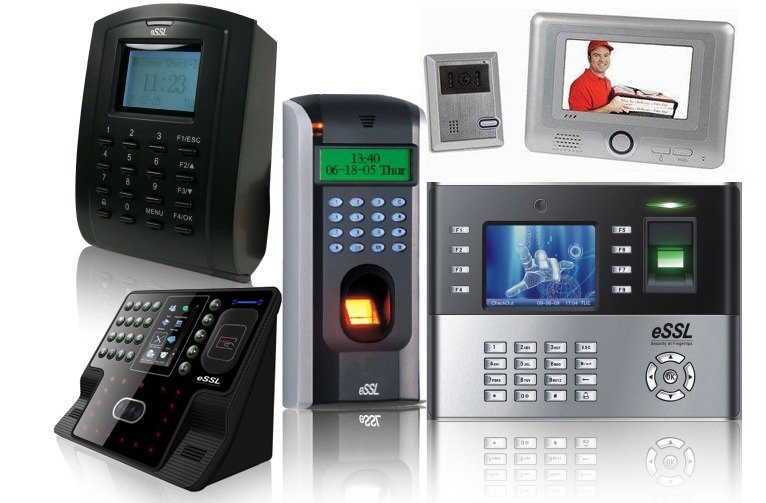 Heavy Duty Tripod Turnstile
Ensuring security and crowd management at the entrance in areas such as railway platforms, passenger terminals, sports stadiums, etc requires a turnstile. So, in order to manage crowds at busy hours and restrict entries effectively,
Designed for pedestrian entrance control, these turnstile gates open only for those with authorised access. Its rotating arms allow one person through at a time. The tripod turnstile's rotating arms allows one person through at a time.
 Boom Barriers offer efficient security at exit and entry points of factories, office complexes, condominiums, parking lots, toll plazas, or any roadway entry where medium to heavy traffic is expected. The boom barrier is aesthetically designed with sleek and modern looks.
Features of the boom barrier include an inbuilt anti-crush safety device, which suspends the motion of the boom, should it meet any obstruction. Optional beam sensor provides further protection to vehicles. Auto-close of the boom barrier can be programmed through the controller. Duration of fast and slow speeds is programmed at the time of installation, according to the length of the boom and frequency of traffic expected.